Keratex offers a range of hoof care products to help protect and harden your horses hooves. Recommended for use by all horse owners and trainers trying to look after their horses hooves.
Keratex Hoofcare is a family-run business based in the United Kingdom. It started with the creation of their best known product, Keratex Hoof Hardener.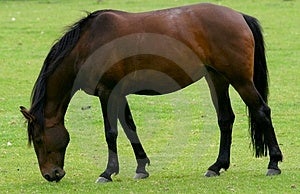 The business was founded by Dr John NB Irving in 1991 in Wiltshire, UK. He is still at at the helm of the business today. The Keratex range has expanded and still continues to grow to include other associated products.
Keratex Hoof Hardener is recommended for the creation of strong hooves for horses. Acting specifically on keratin, the protein which forms most of the hoof, this products qualities have made it a popular choice among horse owners. Many of the country's top riders and their teams already use this product.
Hoof Hardener can be used in conjunction with shoeing, but some owners choose the hardener as a complete alternative and run their horses barefoot. If your horse has brittle, weak or cracked hooves, or you don't want to shoe your horse, Hoof Hardener will work for you. It's also great for horses who tend to throw their shoes.

One 250ml bottle lasts for around three months.
Hoof putty has prooved another successful product – great for repairing holes in the soles of a horse's feet. The adhesive, filling mixture also disinfects any cavities, making it the perfect aid to recovery for punctures and abscesses.
Take a look here to see what others think of Keratex.
Mail this post